Tri-Star Smash, a Cocktail Recipe from the Tavern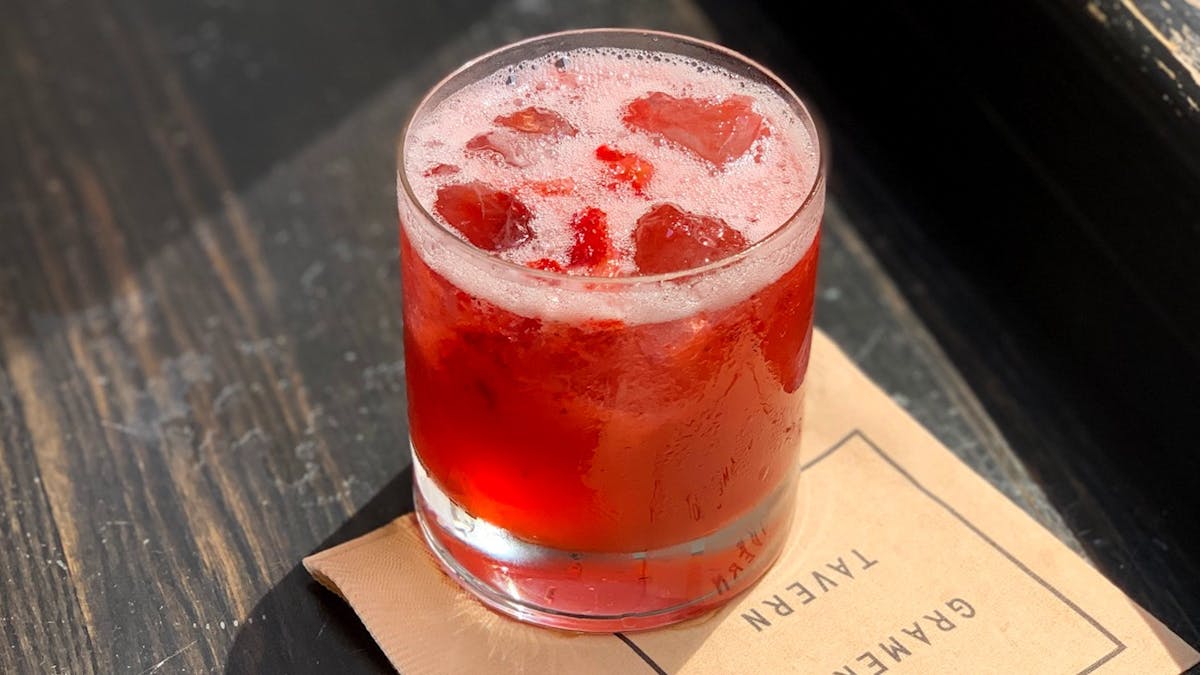 Nothing beats the summer heat quite like a smash! These fruity, icy concoctions mix the freshest seasonal ingredients. Cool down during the dog days of summer with a Tri-Star Smash: a heady combination of strawberry and basil.
Ingredients:
1½ oz Rittenhouse Rye
¾ oz basil syrup*
½ oz Tremontis Mirto (myrtle liqueur from Sardinia – you could also use cassis)
¾ oz lime juice
5-6 tri-star strawberries (rinsed, hulled and muddled)
Method:
1. Combine ingredients in a cocktail shaker with ice.
2. Shake, strain, and pour into a rocks glass packed with crushed ice.
*Basil Syrup
Ingredients:
Makes 1 cup
½ c sugar
½ c water
4-5 sprigs of medium-sized basil (stem and leaf)
Method:
1. Combine sugar, water, and basil in a small saucepan and bring to boil.
2. Cover and cool down completely. Refrigerate and let it infuse overnight. Strain the following day.


We love to see you make our recipes, share your cocktail and tag @gramercytavern!
Interested in getting seasonal updates, recipes, and information on future events?
Sign up for our newsletter: