Tavern Takeovers | 25th Anniversary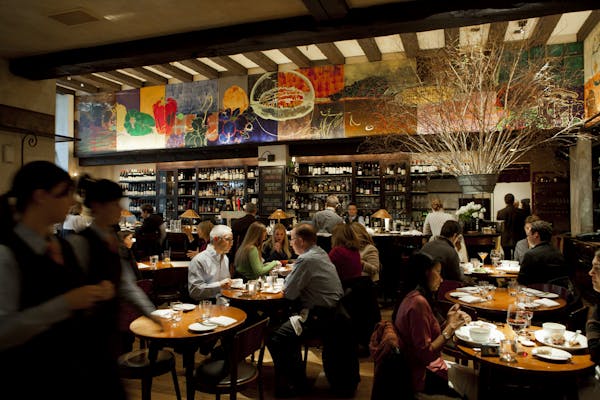 Celebrate our 25th anniversary this year with one-night-only specials from Gramercy Tavern alums from across the world! Join us in the Tavern every Monday throughout the Summer as we welcome past team members back into the kitchen and behind the bar bringing together GT past and present.
Tavern Takeover specials will be available in the Tavern on Mondays starting at 5pm, no reservations needed.
Here's who will be stopping by:
August 20 (Tuesday)
Melih Demirel
Executive Chef, Frankie Instanbul | Istanbul, Turkey
August 26
John Hall
Executive Chef, Post Office Pies | Birmingham, AL
August 27 (Tuesday)
Louis Bayla
Chef de Cuisine, Little Park
September 9
Mark Rosati
Culinary Director, Shake Shack
September 16
Evan Tessler
Sous Chef, Manhatta
September 17 (Tuesday)
Micah Fredman
Chef
September 23
Jonathan Benno
Executive Chef, Leonelli
September 30
Howard Kalachnikoff
Former Chef de Cuisine
Rafiq Salim
Sous Chef, Gramercy Tavern
October 7th
Marco Canora
Chef and Owner, Hearth & Brodo
October 14
Tomer Blechman
Executive Chef, Miss Ada
October 21
Ashley Rath
Executive Chef, LaLou
October 28
John Patterson
Executive Chef, Shelburne Farms | Shelburne, VT
Kim DiPalo
COO Drive Change
November 4
Gregory Marchand
Executive Chef, Frenchie | Paris, France
November 11
Bret Lunsford
Culinary Director, Blue Smoke
Christine Lisa
Daily Provisions
Stay tuned to our Instagram Stories for more details!
Past Takeovers:
June 3
Isabella Fitzgerald
Beverage Manager, Kawi
June 10
Nick Anderer
Founding Executive Chef of Maialino & Marta
June 17
Joe Tarasco
Director of Operations, Marta, Maialino, Caffe Marchio, and Vini e Fritti
June 24
Lena Ciardullo
Executive Chef, Marta
July 1
John Tilles
Executive Sous Chef, Pasquale Jones
Liz Fayad
NY Sales Manager for José Pastor Selections
July 8
Suzanne Cupps
Executive Chef, Untitled
July 12 (Friday)
Andrew Fortgang
Co-Owner and Wine Director of Le Pigeon and Little Bird Bistro | Portland, OR
July 15
Geoff Lazlo
Owner & Executive Chef, Geoff Lazlo Food - Boutique Catering & Events
July 22
Jonas Offenbach
Executive Sous Chef, Momofuku KO
July 29
Jason Pfeifer
Executive Chef, Manhatta
August 5
Saman Javid
Chef
August 12
Arun Gupta
Executive Chef, DOSA | San Francisco, CA
August 19
Paul Grieco
Owner, Terroir
Interested in getting seasonal updates, recipes, and information on future events?
Sign up for our newsletter: