Share Your Memories | 25th Anniversary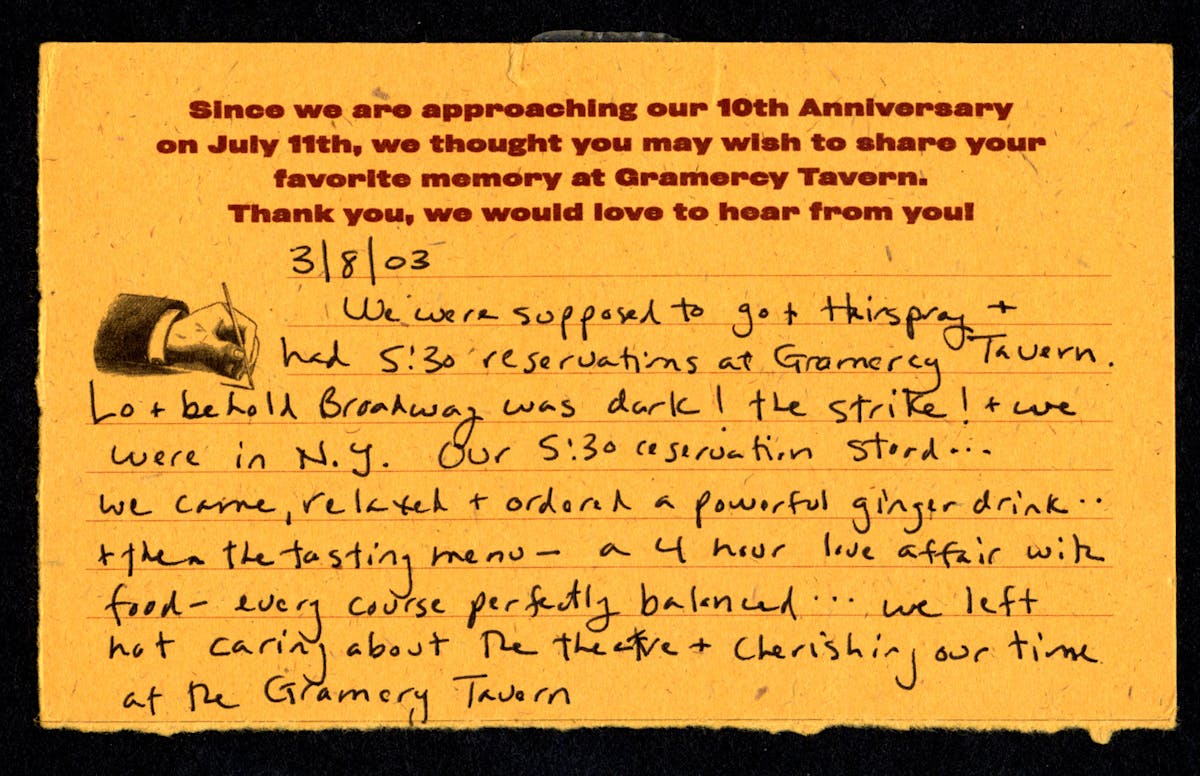 On July 11, 2019, we are celebrating our 25th anniversary. We're honored to have been a part of many special moments over the years.
For our 10th anniversary, we gathered handwritten cards from guests sharing their favorite stories. From anniversaries to birthdays and the everyday gatherings in between, these cards capture the warmth and community that we're lucky to see every day in our restaurant.
Take a look at these snapshots from our 10th anniversary and we invite you to share your own Gramercy Tavern memories using the form below.
This surprise proposal left her too shocked to eat the cheese plate (and that's saying something!):
A memorable vegetarian banquet celebrating Paul McCartney's book:
Explore all 30+ memories on our Facebook page.
We'd love to hear from you, we invite you to take a moment to share your favorite memory of Gramercy Tavern: