4th Annual Sweets & Sips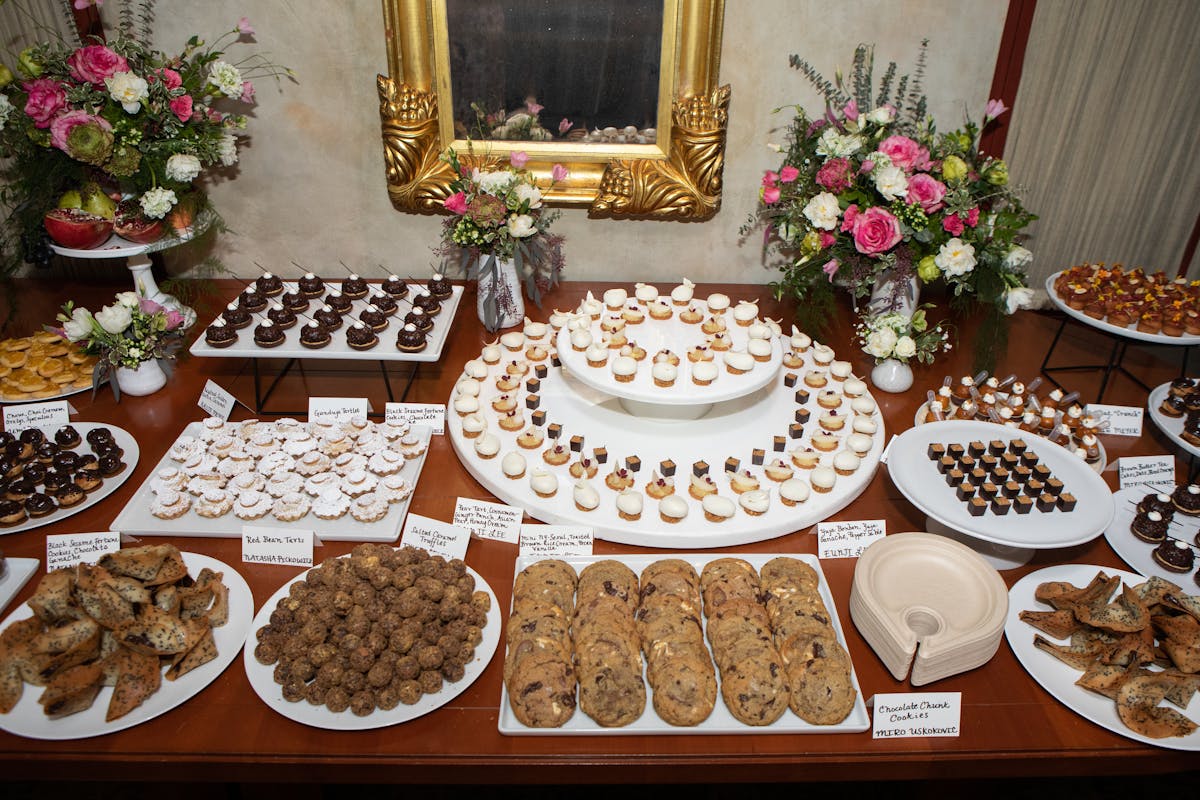 Back in 2016, Pastry Chef Miro Uskokovic started Sweets & Sips, an event that brings pastry professionals together. His vision was to help foster connections, mentorships, friendships, and community where members of the pastry world can connect and support each other.

See highlights from the 4th annual Sweets & Sips below, and explore them all on Facebook.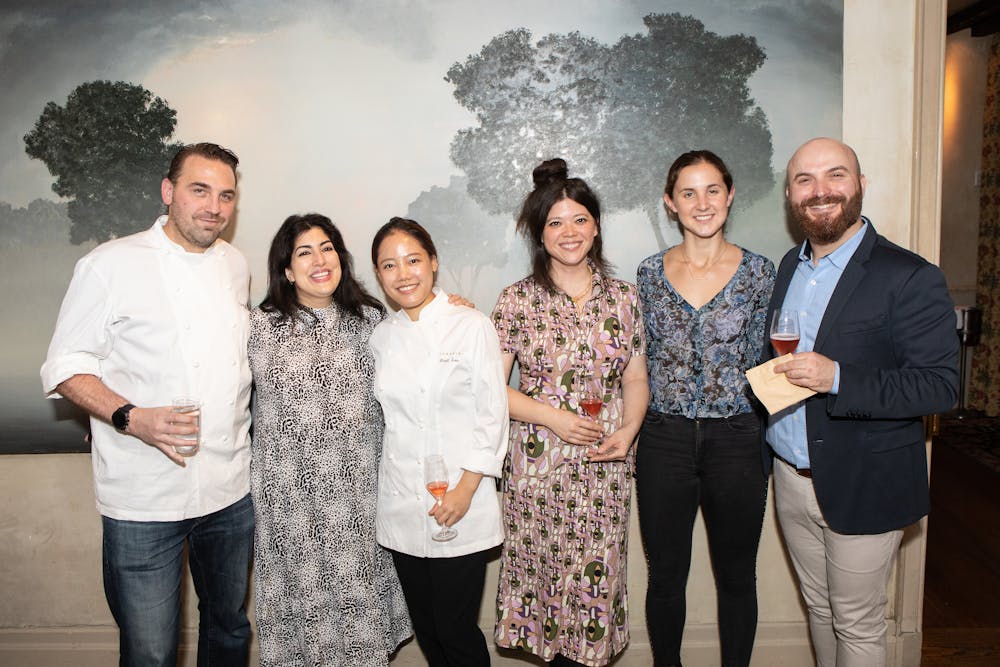 From left to right: Tyler Atwell (Lafayette Grand Café and Bakery), Umber Ahmad (Mah-Ze-Dahr Bakery), Eunji Lee (Jungsik), Natasha Pickowicz (Flora Bar and Cafe Altro Paradiso), Hallie Meyer (Caffè Panna), and Miro Uskokovic (Gramercy Tavern). Photo: Clay Williams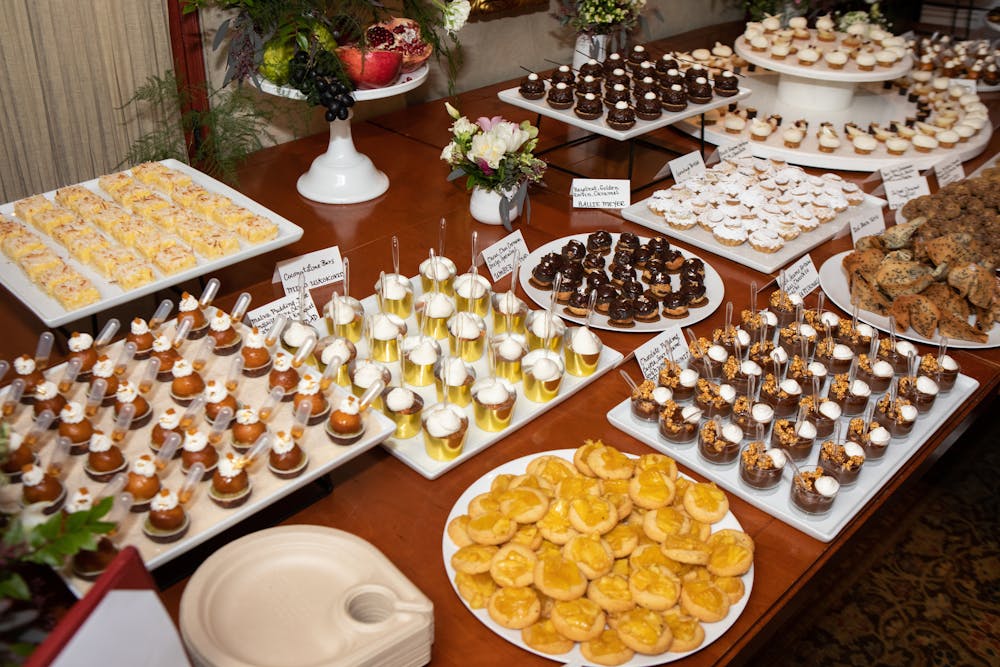 Pastries, desserts, and bubbles. Oh my! Photo: Clay Williams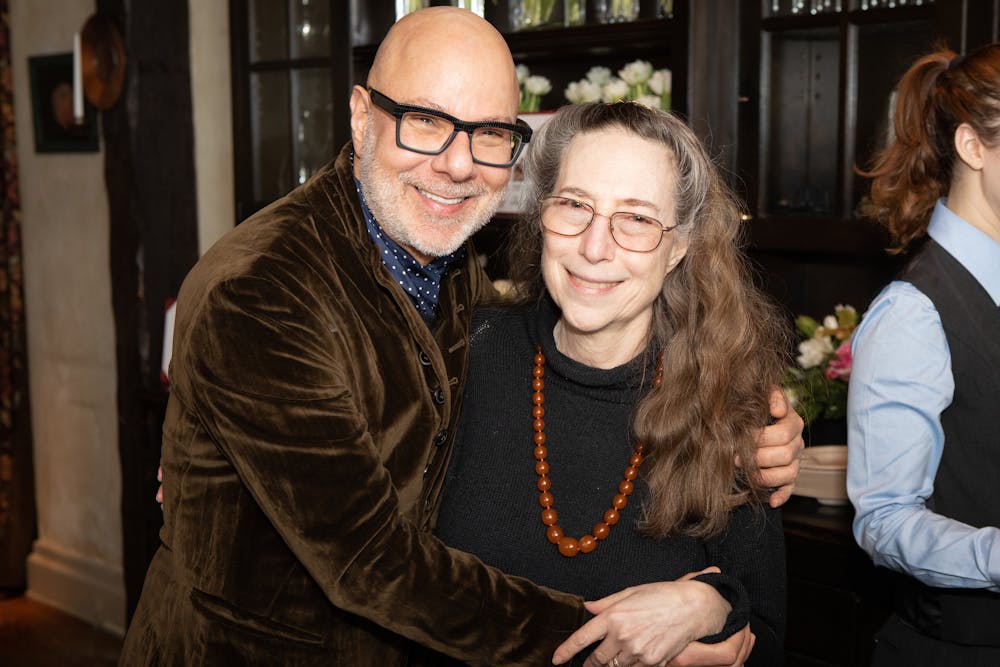 Baking Royalty: Ron Ben-Israel and Rose Beranbaum. Photo: Clay Williams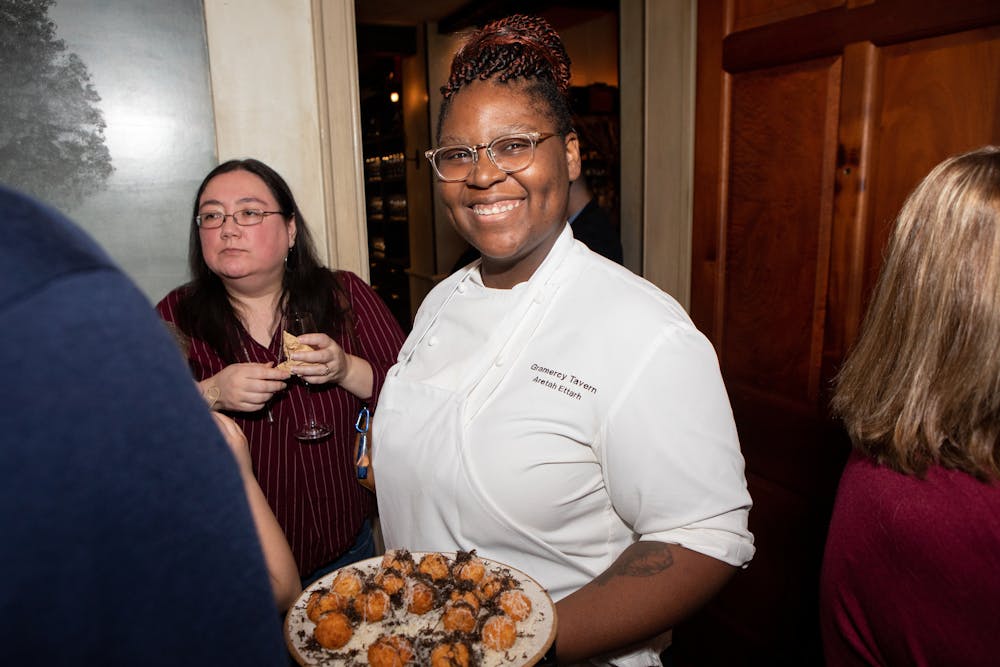 Sous Chef Aretah Ettarh is all smiles. Photo: Clay Williams